When the kids' outside toys aren't being used, they tend to make their way inside the home or yard and be tripped over. You may safely store your children's toys in various ways with a little ingenuity and basic DIY skills.
They'll have fun outside, but they'll also have a place to put all of their toys when they're done playing.
Here, we've rounded the 5 best outdoor toy storage ideas for you to check out.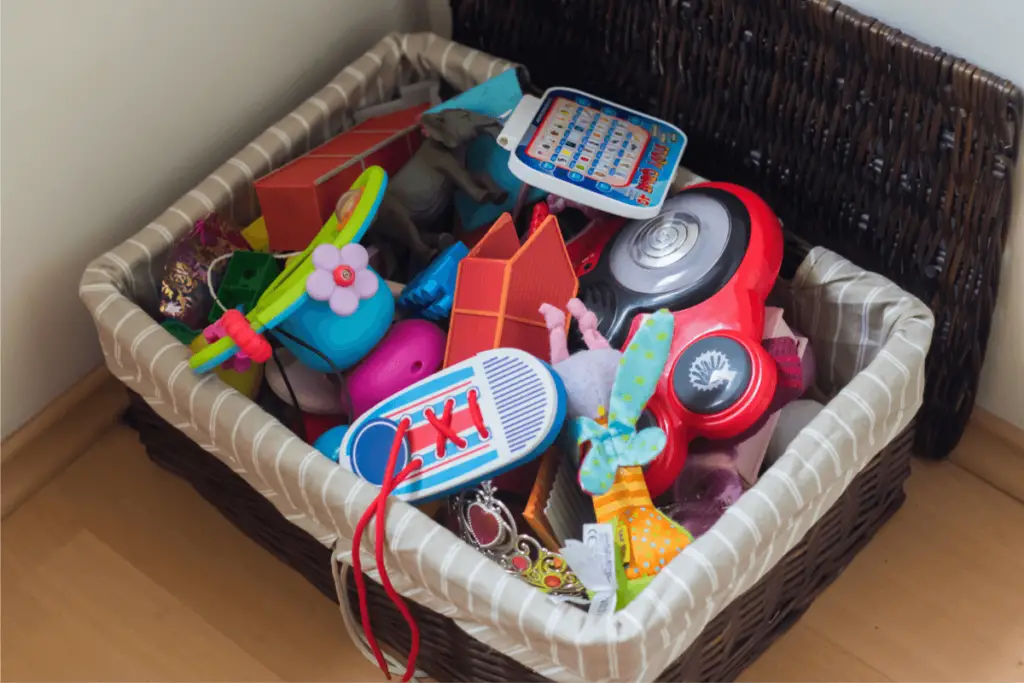 Wood Bin Storage
A huge wood bin that can be stacked is an excellent way to keep your child's room neat and orderly. A stackable storage bin may be used on its own or stacked on other boxes to conserve room while clearing the floor of undesired messes for building blocks, plush animals, trucks, and vehicles. The earthy appearance of wood makes it suitable for use with various interior design styles.
Covered Parking Lot for Children
Keeping your child's toys out of the yard and stored away in a covered parking garage is a terrific way to keep them safe from the sun and extend their life.
You'll need a few common building supplies from your local hardware shop to build a parking garage. You can also use bright-colored curtains with fun patterns instead of some plain old beige ones.
What You'll Need
Overlap box
Construction paper
Cardboard tubes
There is one white sticker in this package
Glue
White sticker
Black marker
Scissors
Steps to Build a Child Parking Lot
Step 1: Gather Your Materials
Grab your equipment and hot glue gun, and get started.
Step 2: Get the Box Ready
Remove the cardboard box's left and right side flaps. The next step is to measure and then cut the construction paper you will use to cover your box.
Adhere to the colored paper you choose for your garage around the box's edges. Fill the bottom of the box with the patterned paper you selected for the pavement design.
Step 3: Stack the Paper Tubes
Use your hot glue gun to adhere the cardboard tubes to the cardboard box.
Step 4: Track the Parking Space
Mark the parking places and the road with the white stickers by cutting them into small strips and sticking them to the pavement. You may also use a marker to draw them on.
You may even personalize it with your child's initial if you like. Once you've completed this task, the garage is ready for usage! It's time for the kids to have fun with their cardboard garage.
Metal Toy Storage for the Outdoors
Keep your children's toys and games safe and organized with metal outdoor storage boxes. It's best to go for the ones that have fire resistance and contemporary PVC-coated galvanized steel construction. It's better if they come with padlocks incorporated for security.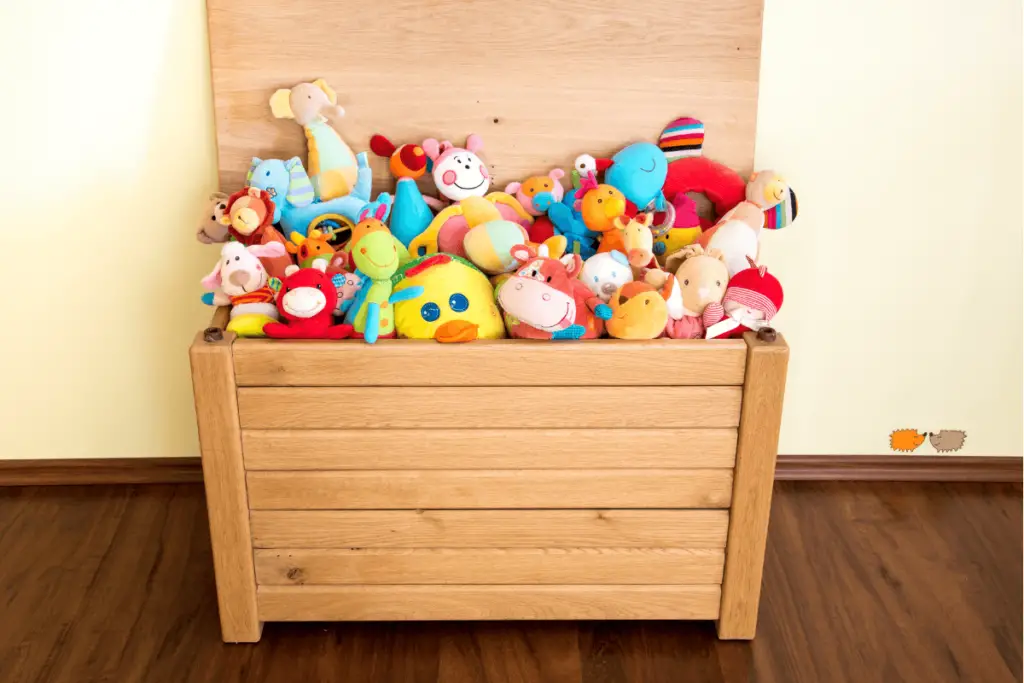 Ideas for Pool Toy Storage
Not everything about life by the poolside is sunshine and roses. As much as owning a pool may be fun, it can also lead to a cluttered backyard or patio.
You'll understand what we're saying if you own a swimming pool. It's easy to get overwhelmed by damp towels, pool noodles, little toys, and other items that may clutter your backyard!
Got a wooden pallet lying around? Make a pool storage pallet with simple hooks and hanging baskets!
Hang safety vests, wet swimsuits, and goggles on the hooks. In addition, a discarded wooden pallet can also be reused. If you're feeling a little more creative, you might try making a towel rack for the pool.
Clean up your yard with this brilliant idea! There will be no more towels strewn about the yard or on the terrace.
Plastic Racks
A tried-and-true method of sorting toys is to place them in plastic racks according to their category. Kids will have no excuses for not returning stuff if every rack is clearly labeled!
You'll be able to move them about the garage easily, and they are sturdy enough to last for many years. If the top shelf is left bare, you can use plastic buckets to store items on the remaining shelves.
Since plastic racks are light, children may take one out and play with the contents. When the game is done, or they wish to switch to a new one, they may put all their toys back into the rack.
Hammocks
In addition to providing a great place to sleep and relax, a hammock may also be a great item to store your child's toys, particularly their balls.
We understand that keeping track of many balls might be a hassle. However, we have come up with a novel method that takes advantage of wasted space in your backyard.
A hammock is one of the best outdoor toy storage ideas. You may use hooks or two rafters in your backyard to secure the hammock and have your kids dump their toys and balls in it when they don't want to play with them.
This way, you can store various oddly sized toys and balls cleverly. During the spring, you may lower or unhook the hammock to allow your kids to play ball games.
Wrapping Up
Ideas for toy storage might save your sanity! One of the essential things you can do as a parent is to ensure your child's toys are well taken care of. You can use the aforementioned 5 best outdoor toy storage ideas to keep your child's toys safe and organized.
Toys play a significant role in the growth and development of your child. It only seems sensible to treat them with the utmost respect. If you're having trouble keeping track of your child's toys, these suggestions should come in handy.