Summertime is the perfect time for romance! If you're looking for some fun and creative backyard date ideas, look no further. We've put together a list of 17 activities that will keep you entertained all season long. From picnics to fire pits, there's something for everyone. So grab your partner and get ready to have some fun!
Who said that your at-home date nights must be confined to your home? You may use the whole area around your house and the rest of your property to keep things interesting.
Let's look at the 17 Date Ideas for Couples
1. Movie-in-the-Car Date Night
The best thing about having a movie date in your own car is that you can decorate it with as many pillows, blankets, and food as you want. Remember to bring some extra clothes and blankets since it's better not to leave your car running. Here's a brief rundown of things you can do to make your trip as pleasant as possible
Dinner Ideas
Enjoy a picnic (from your car) with a panoramic view of the sunset after your film. Here are some dishes that don't need a fork and knife:
Sandwiches, tacos, or popcorn chicken are a simple go-to.
Charcuterie board with crackers, cheese, dried fruit, and nuts
The takeaway from a local restaurant or fast food from the drive-through
Movie Snack Ideas
Bring some tasty and sweet munchies to share:
Popcorn (from a bag or prepared with toppings such as cinnamon sugar, nutritional yeast, or furikake)
Potato chips
M&M's, Reese's Peanut Butter Cups, Snickers, or your favorite sweets
Trail mix
Chocolate-covered pretzels
Tiramisu
Accessories
Blankets, Water, drinks, Reusable utensils, Napkins, Paper trash bag, Hand wipes, Pillows.
2. Truck Bed Star-Gazing Night
It's summer now, and your friends are gathering at the beach. But what if you don't like sand, surfing, or Sun? We've put together a list of activities you can do this summer that doesn't include getting sand on places it doesn't belong.
Cover your truck bed with blankets and cushions, making it as much of a "bed" as possible, and enjoy the sunset together. Then, take some time to gaze up at the sky together.
What you'll need:
A pair of Binoculars, Blanket, Light, snacks, and drinks.
3. Backyard Picnic
It may be time-consuming and take some effort to find parks or eco-tourism sites throughout the city. You can do it in your own backyard! It saves you the trouble, offers you privacy and protection, and takes just a few minutes.
Accessories:
A blanket or a soft mat.
Music player, flowers, and lights.
Foods and drinks.
4. Listen to good music and discuss it
If your partner has similarities in hobbies, thought, style, and manner, why don't you listen to the audio and discuss it? It will help both of you to get a better understanding of each other.
What you'll need:
Good music player.
Snacks and a drink with little or no alcohol.
5. Watch movies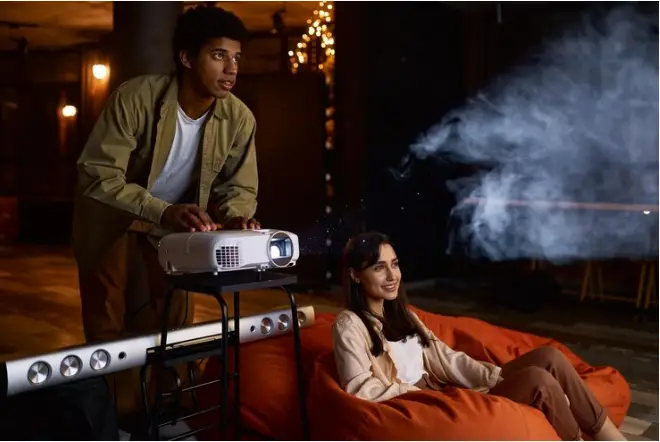 Instead of going to the movies, you can have a small cinema in your own garden with a few simple actions. It's also a more cost-effective, contemporary, and exciting alternative for couple activity ideas.
What you'll need:
An interesting movie of you and your partner's favorite genre.
A laptop, a mini projector, or use your phone with an eye protection phone 3D screen amplifier
Armchairs or sofas. Get the soft one for long watching.
Snacks and wine.
6. Just Enjoy wine
Wine is an exciting kind of alcohol with a wonderful flavor that many people love. That's why wine drinking is an art and one of the fantastic home date suggestions.
What you'll need:
A good bottle of wine.
A light dinner.
Good music.
7. Play musical instruments
If both of you love music and can play musical instruments like piano, violin, guitar, or another, try the fun of doing a duo together you'll be surprised at how much fun you can derive from it.
What you'll need:
A musical instrument.
Soft drink or beer.
8. Play video games
Playing video games in your own backyard is a lot of fun, and there are several activities you may attempt that will make it more enjoyable if you and your spouse like video games. It's more entertaining if both of you are fans of video games, have played them before, and have a decent gaming laptop.
What you'll need:
A laptop, PlayStation, or mobile phone computer or mobile phone.
Some snacks and drinks.
A sofa or armchair.
9. Cook together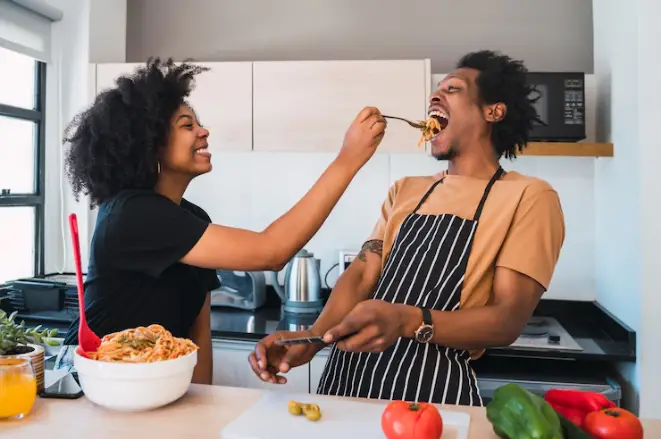 For a night date, cooking together will be an interesting activity especially if both of you are fans of cooking and have the experience, and have everything in place. Make your choice, perhaps your favorite food, something that won't take too long to cook.
What you'll need:
Recipe
Ingredients and cooking utensils.
Lights, music, and wine.
10. Do massage
Massage is quite beneficial when it comes to working long hours. This type of relaxation makes you feel more at ease, and the evening date becomes less strenuous. You may either massage your lover yourself or engage the services of a massage therapist. Whatever you want.
What you'll need:
Massage oil.
Steamed essential oil.
Humidifier and candle lights to spice things up a bit
Soft music and some drinks.
11. BBQ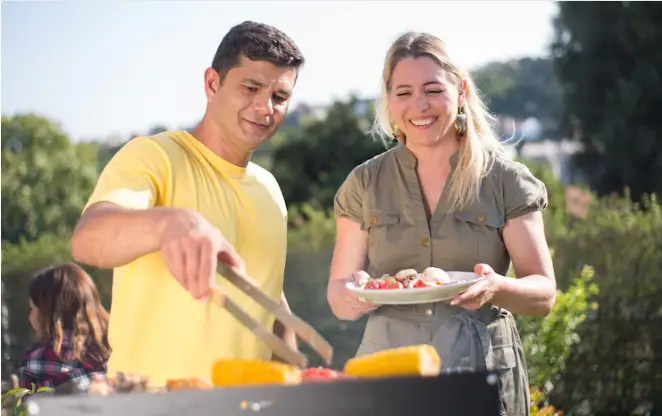 A beautiful night date with your lover may be enhanced by a well-designed background and delectable BBQ with an enticing scent. It's a thrill to eat food you created yourself.
What you'll need:
Meat and other ingredients.
BBQ outdoor equipment
A cool beer to chill with.
Good music.
12. Dance Together
Have you ever considered dancing under a beautiful starry sky with thousands of brilliant stars with your partner? It will be an extremely romantic night out for the pair, and it will be accompanied by smooth jazz music and wine.
What you'll need:
A dance step
Smooth music
Wine and some foods
13. Reminisce old stories
If you've had a lengthy relationship with your lover for many years, certain old memories might be interesting to talk about when dating. When both of you are in a cozy, familiar, and romantic garden reminiscing old tales will give you a spectacular feeling.
What you'll need:
Good music.
Delicious meals for dinner.
Passionate fragrance.
14. Sing Together
Sing your favorite music, listen to your lover's voice, you both can add your styles and skills to it, and just being little creative with the song will make an experience you'll cherish.
What you'll need:
Musical instruments or a good song to audio player.
Some snacks and drinks.
15. Play Chess
In your backyard, you may play a game of board chess or the massive outdoor huge chess set. You'll be amazed at how much pleasure you can have attempting to win in the enthralling game in a beautiful night sky.
What you need:
A board game, of course.
Some snacks and drinks.
16. Set up a little firelight to heat up the night
This is ideal in winter, setting up a firelight to keep warm while you enjoy your dinner or just cuddle by the fire and whisper sweet words into the ear of the person you love creates a lasting memory for both of you.
What you'll need:
Good firewood.
Blankets.
Hot drinks.
17. Take photos
Despite the fact that there are some interesting sites outside, you may totally set a lovely backdrop for photography and invite your BF/GF to join in. Your spouse or partner can also be the subject of your shoot.
What you'll need:
A beautiful spot in your backyard for a photo shoot.
A good camera set or a phone with a good camera.
Snacks and drinks.
18. Read an Interesting Piece together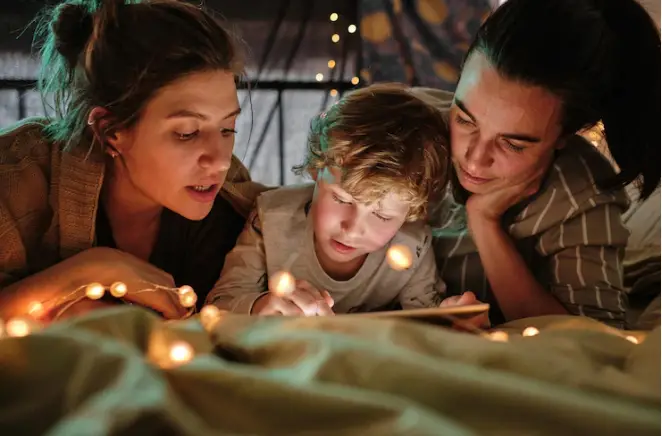 After dining, both of you can read something interesting together, perhaps an enthralling soothing story, a love poem, you can spice things up and to each other what you created by yourself – I'm yet to find someone who will not feel special about this.
What you need:
Links to puzzle websites on the Internet.
Tarot divination websites.
Some snacks and cool drinks.
If you want your evening date to go longer, you may combine several of them at once and have a wonderful night with the person you adore. I hope these 17 romantic date ideas will allow you and your partner to enjoy a fantastic time together.
Also, read How To Choose The Right Swimming Pool Size?