Need some creative suggestions for a low-cost garden renovation? Doing a makeover on your garden on a budget is simpler than you would expect.
As a result, you'll spend more time relaxing and entertaining in your outdoor refuge thanks to these simple adjustments that will save you money.
Look for ways to save money without sacrificing elegance, from painting a shelf to reusing an old piece of furniture. Here are some ideas for renovating your garden on a budget.
Read on if you want to give your garden an overhaul. Try these low-cost, do-it-yourself restoration ideas for patios, tiny gardens, and outdoor spaces.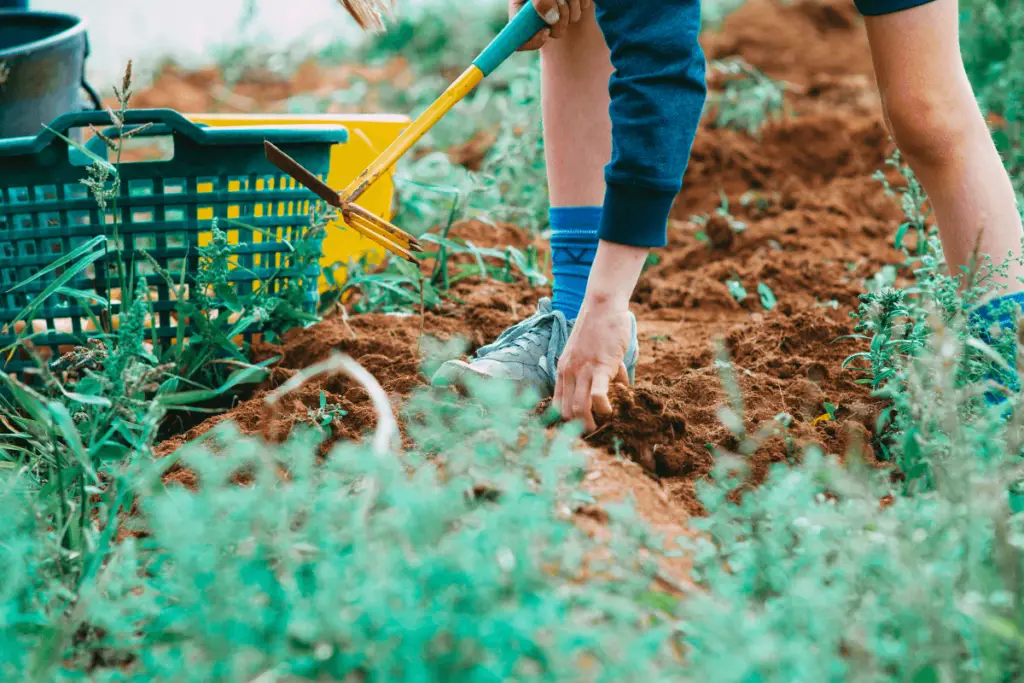 Renovating Your Garden on a Budget
Go for Organic Fertilization and Grow Plants Yourself
If you have the time and patience, you may save money by purchasing smaller, younger plants that, with a little care, will develop to the same size as the larger ones.
This is even more relevant when starting a kitchen garden because starting from seed is more cost-effective and productive than purchasing many starter pots from a garden shop.
The larger, more established plants at your local garden shop might be quite tempting to acquire so you receive an immediate impression. With proper care, young plants are less expensive and develop faster.
In addition, they are far more capable of adjusting to the unique characteristics of your backyard. While mature plants appear beautiful now, they may take a long time to settle and newer plants will catch up and perhaps surpass them in the long run in terms of aesthetic appeal.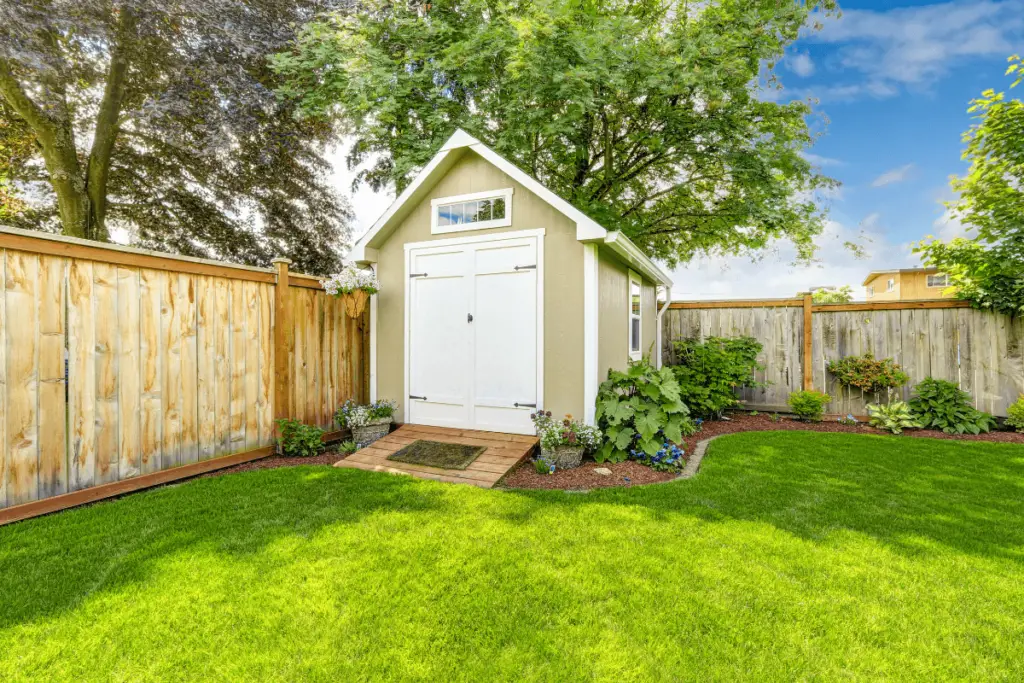 Painting the Shed or Fence to Add Color
Adding color and impact to your garden may be as simple as painting your fence or garden shed. You can use anything from blue to vivid pink in the store's aisles for the first time!
You may also choose a dark hue like blue or green to paint your fence since it's a stunning color that brings the trees and plants to life.
Make Your Bar in Your Garden
Do you want a place in your yard where you can have parties and get-togethers with friends? You may create a cocktail bar in your backyard if you can't afford a garden bar.
Investing in a ready-made bar is unnecessary if you can transform a cheap and colorful potting bench into an elegant drinks station by simply painting it.
As long as you use a high-quality primer and undercoat, there's no need to worry about tedious sanding. Pistachio greens and pistachio pinks are a great match for spring greenery, while cornflower blue is ideal for a garden spritz.
To ensure the sundowner sessions continue season after summer, seal the bar with a finishing wax that is waterproof. To finish off, add colored glasses, a drinks dispenser, favorite beverages, and some succulents and foliage.
Install Mirrors and Decorative Features
Mirrors aren't only for the bathroom or the living room anymore! Outdoor mirrors may now be purchased online and hung in your yard.
A shaded or dark area in your yard might help bounce the light about and make the room feel larger. Items like multi-colored lanterns and rustic wooden stars can also be purchased and hung from trees or fences.
Reuse & Recycle Existing Furniture
There's a good probability that you'll find some furniture in your ideal yard. Upcycling may save you money on everything from tables and chairs to birdbaths, and it doesn't matter what you're looking for.
What exactly is the process of "upcycling"? For those unfamiliar with the term "upcycling," it simply means using old or damaged materials to make something new.
It is a play on the phrase "recycling." A piece of furniture that you no longer use can be given a new lease of life by upcycling. Outside storage and plants are two frequent uses for a set of drawers.
You may store seeds and gardening tools in the individual drawers of an antique drawer set if you give it a fresh coat of paint.
You may create planters by filling two of the four drawers of a drawer unit that has soil and putting the plants in them. As a result, the drawers must be staggered, so they aren't stacked on top of one another.
That's what upcycling is all about. If you're curious, many upcycling guides are available online.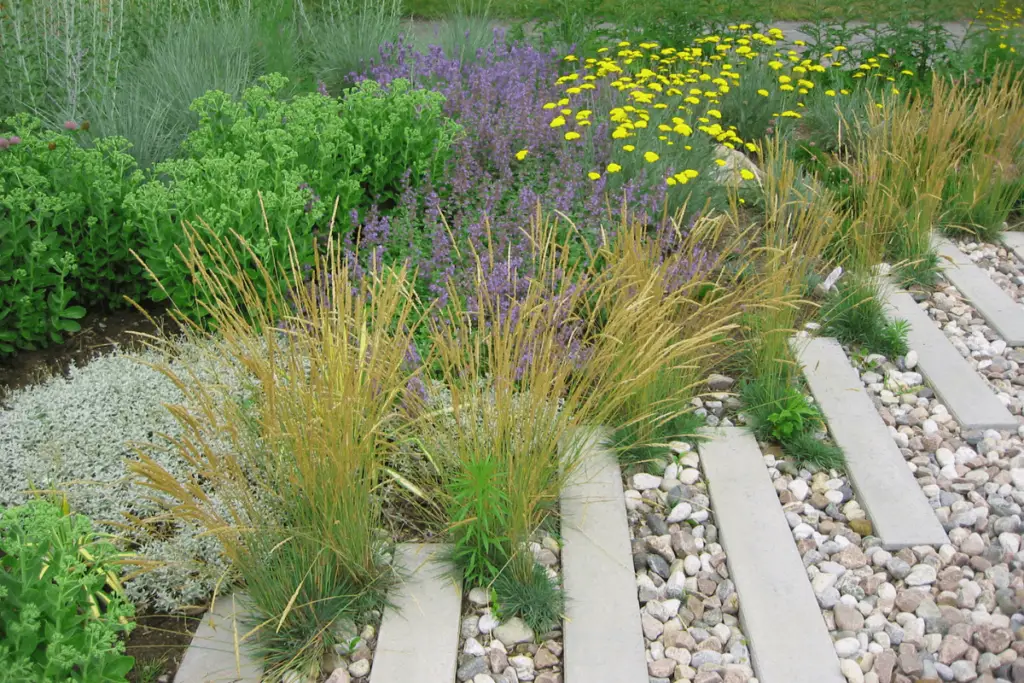 Use Gravel
Garden landscaping can always be made more affordable. Solid surfaces are required for seating areas, although gravel or less expensive bark can be used in other locations.
Ground cover or oak sleepers can be used to break up huge gravel areas laid on landscape fabric to keep weeds at bay. Gravel is a low-cost gardening resource that you can lay yourself if you take the time to learn how.
Building a functional and inexpensive walkway or patio out of gravel and weed membrane is also a possibility. Hardcore bases aren't necessary for sparsely populated areas.
Keep in mind that the dirt should be compacted and flat. Compared to 'faced' masonry, red western cedar decking is less expensive than other types of wood, yet it performs just as well.
Instead of buff or yellow, choose dark greys or warm earth tones if your house is red brick. Warm, similar-toned pavers and chippings are recommended when renovating a limestone property.
When designing pavement, you may save money by using gravel as an infill or by substituting natural stone with cast pavers. Building merchants and reclamation yards may often provide equivalent materials at a fraction of the cost.
Wrapping Up
You may have the lush green outdoor environment you desire without spending a fortune on expensive landscaping projects or out-of-reach flora with budget garden ideas.
As a bonus, many eye-catching designs may be achieved at a fraction of the expense of traditional landscaping. Our goal is for you to better understand how to renovate your yard on a tight budget and we hope these ideas for renovating your garden on a budget were helpful for you.