A backyard quinceanera is a perfect way and a great idea to celebrate your birthday in style! Not only will you have all of your friends and all your family member groups close by, but you'll also be able to take advantage of the natural beauty of your backyard through the backyard quince. If you're looking for some inspiration, we've gathered a few backyard quinceanera ideas that will help make your celebration unforgettable. Keep reading to learn more!
There are a lot of things to think about when you start planning a quinceanera, and one of the most important is the venue. If you're thinking about having your quinceanera in your backyard, then there are a few things you need to keep in mind to make sure it's a memorable event. In this blog post, we'll share some backyard quinceanera ideas to help you plan an unforgettable celebration.
One of the first things you need to do is make sure your backyard is big enough to accommodate all of your guests for the big day. If you have a large guest list, you may need to consider renting a tent or marquee to provide shelter from the sun or rain. You should also make sure there is enough seating for everyone, as well as plenty of space for dancing on the dance floor.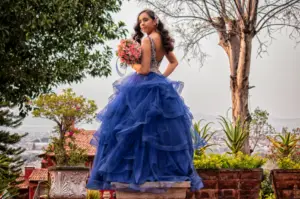 When it comes to decorating your backyard quinceanera venue, there are endless possibilities. You can keep it simple with fairy lights, tiki torches, and streamers, or go all out with an elegant themed decoration. If you're on a budget, you can DIY your decorations or ask friends and family to help out.
The food you serve at your backyard quinceanera is also important. You'll need to make sure you have enough to feed all of your guests, so it's a good idea to cater the event or hire a food truck. You should also think about serving some traditional quinceanera dishes like Arroz con Leche or tres leches cake. Adding ice sculptures and a chocolate fountain will also make it a great party.
Entertainment is another important aspect of your backyard quinceanera. You'll need to decide whether you want live music or a DJ, and make sure you have enough space for dancing. You may also want to consider hiring a photo booth or setting up a selfie station to help capture all the memories of your special day.
Planning a backyard quinceanera can be a lot of work, but it's also a lot of fun. By following these tips below, you can be sure to throw an unforgettable party that your guests will always remember.
Backyard Quinceanera Ideas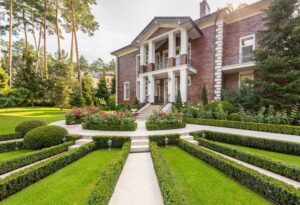 Your quinceañera is a once-in-a-lifetime event, so you want to make sure it's as special and memorable as possible. If you're looking for quinceañera ideas that will help you do just that, consider throwing a backyard quinceañera!
Backyard quinceañeras are becoming more and more popular, and it's easy to see why. They're intimate, personal, and can be tailored to your specific needs and wants. Plus, they usually cost a lot less than renting out a banquet hall or other event space thus allowing people to have fun and save money at the same time.
If you're planning a backyard quinceañera, here are a few tips to help you make it an event to remember:
1. Plan ahead. A backyard quinceañera takes more planning than your average party, so make sure you give yourself plenty of time to get everything organized.
2. Send out invitations early. This will give your guests plenty of time to clear their schedules and make travel arrangements, if necessary.
3. Choose a theme. A backyard quinceañera is a perfect opportunity to get creative with your theme. Whether you want something traditional or unique, there's sure to be a theme that fits your style. You can also arrange party favors according to the theme of your quinceañera celebration.
4. Decorate the space. Once you have a theme in mind, it's time to start decorating! String up some lights, hang some banners, and bring in any other decorations you need to make the space feel festive.
5. Plan the food. When it comes to food, you have a few options. You can either cater the event, have friends and family help with the cooking, or do a potluck-style meal. Whichever route you choose, make sure there's enough food to go around.
6. Set up a photo booth. A photo booth is a great way to capture memories from your quinceañera. You can either DIY one or rent one from a local company.
7. Hire a DJ or band. Entertainment is key to any good party, so make sure you hire a DJ or band that will get everyone on their feet and dancing the night away.
8. Have fun! Above all, remember to have fun. This is your quinceañera, so make sure it's everything you've dreamed it would be.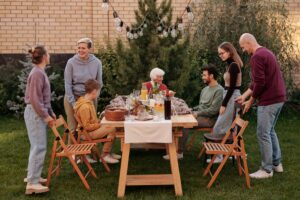 Conclusion | Backyard Quince
Backyard quinceañeras are a great way to celebrate your special day. By following these tips, you can plan an unforgettable event that your friends and family will be talking about for years to come.